March 30th, 2017 - Modesto Ca
The Central Valley Associtation of Realtors today honored two of McKeever Real's Estate Realtors. Both Yolanda Salazar and David McKeever were awarded the 2016 Masters Club achievers awards.
The masters club award is given to a select number of TOP realtor's in the San Joaquin & Stanislaus Counties, i.e. the Central Valley. Realtors receiving the award must meet both the number of sales and minimum dollar amounts sold in a given year to be eligible.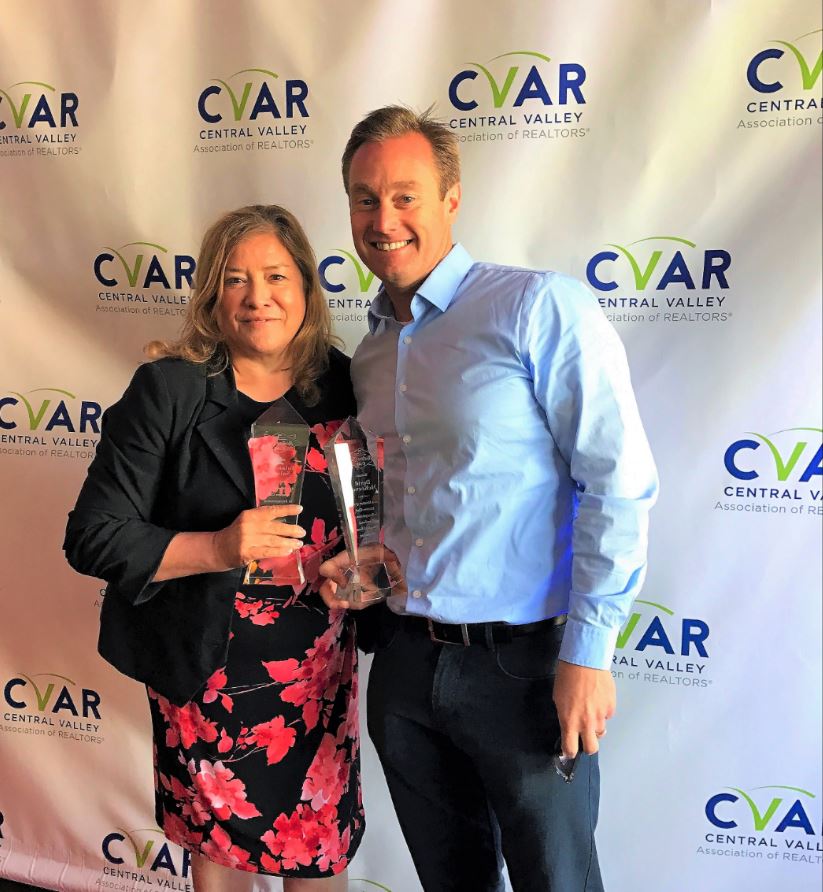 This was Yolanda's first Master's club award! Congratulations Yolanda! David has been awarded the master's club award for the past 3 years, 2014, 2015 and 2016 in both the Central Valley and Lodi Association of Realtors.
Congratulations to both!