Lodi Ca: The traditionally strong summer real estate activity here in Lodi CA has not disappointed so far this 2017. Over the last two months of May and June, Lodi CA has seen an increase in the number of newly listed homes. A welcomed site for home buyers in Lodi as prior to March there were 7 straight months of declining newly listed homes for sale before the listing inventory started to level off.
[ Search for Lodi Homes ] [ See Zip Code Trends ]
In June, we saw 131 new homes listed for sale in Lodi, an increase of nearly 10% from May's 122. Still very low to historic levels. Most real estate professionals including myself still see a slight price gain for the rest of 2017 until more homes become available for buyers.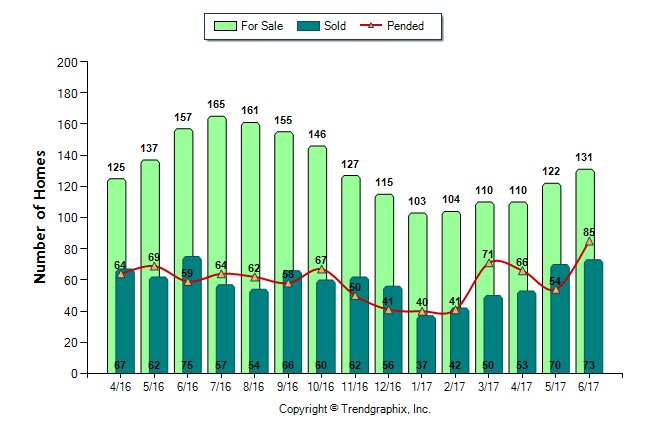 Homes in Lodi CA continue to be selling quickly, comparatively to historical metrics. Last month on average, homes in Lodi went "pending" in just 45 days. This is also a declining figure as you can see in the chart below. And many, in some of Lodi's most desirable areas, sell in less than a couple of weeks.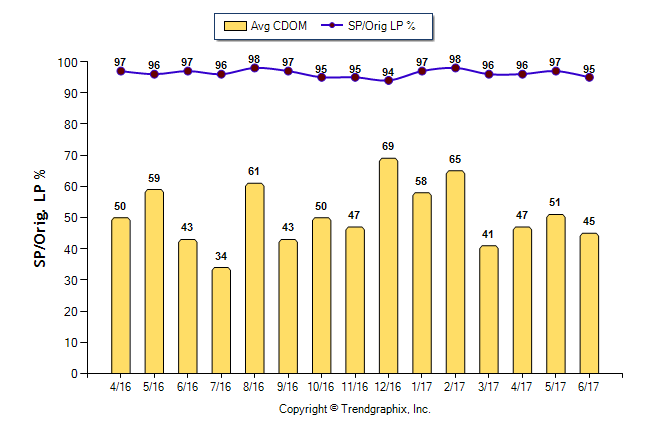 The up and down averages of the price per square foot in Lodi Ca just continues. Down from the previous month of $231/sq ft, June 2017 the average fell to $219. However, this is nice stat for homeowners. At an average of $219 per sq foot, this is an increase from this time last year when the average price per sq ft was $203.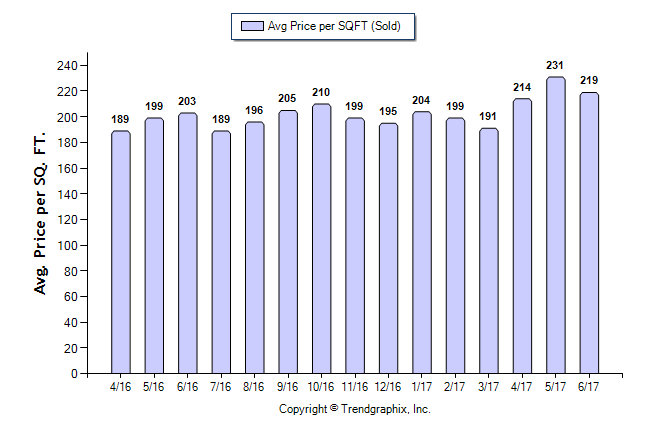 For more information about your neighborhood real estate date or for a detailed value of your home, please call David McKeever @ 209.483.6523 or email him at mckeeverrealestate@gmail.com