Stockton CA:
Newly listed homes in Stockton CA fell in November after 7 straight months of increase inventory. 660 homes were listed in Stockton in November of 2018 vs 444 in November of 2017. This decrease in newly listed homes mimics last Novembers drop in homes as well. Both pending sale and sold homes in Stockton also fell.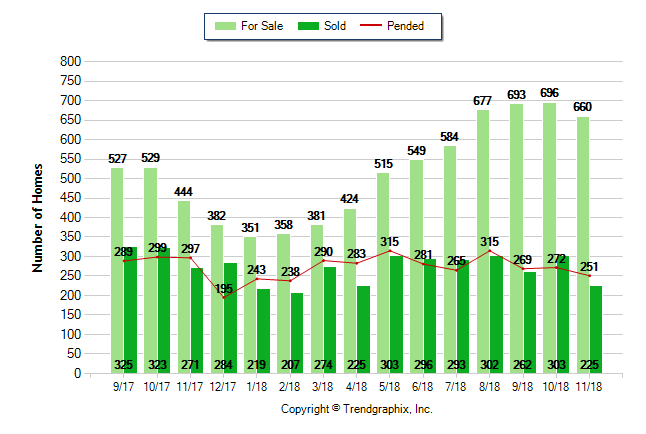 The number of days homes are staying on the market increased in November of 2018 in Stockton CA. This trend was the same in November of 2017. It's to early to tell whether or not this is a new trend or just a seasonal repeat of years past. This days on market statistic has been ebbing a flowing for most of 2018. It is hard to identify a real trend given the chart below.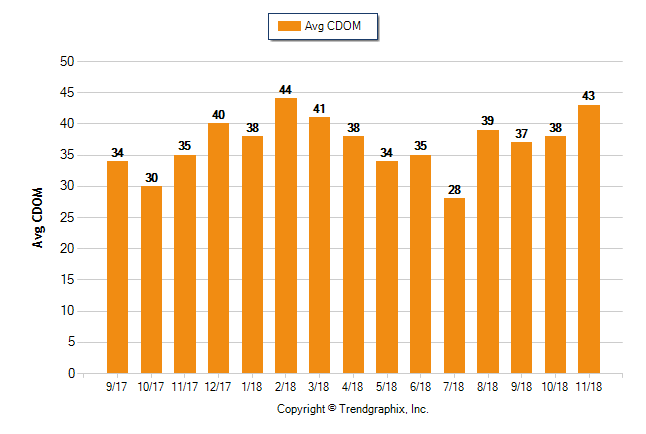 Stockton home prices have continued to level. As seen in the chart below, Stockton CA home prices remain in a neutral trend. I see this trend will continue in the next few months. It will be interesting to see what happens in the spring and summer months of 2019 with the anticipation on increased interest rates.