Stockton Ca -
The real estate market continues to favor home owners who want to sell their homes. Take a look at my market update video below as I talk about two different price points in Stockton CA. I explore both the housing market below $350,000 and above $400,000
[ Search Stockton Homes for Sale ]
The Chart below represents homes in the $350,000 price range and under. This is the sweet spot of the market where the majority of the real estate market activity is taking place. As you can see, PENDING home sales in Stockton CA jumped dramatically in March 2017 in this price range. Currently, there is a less than 1 month supply of homes for sale in Stockton at this price range.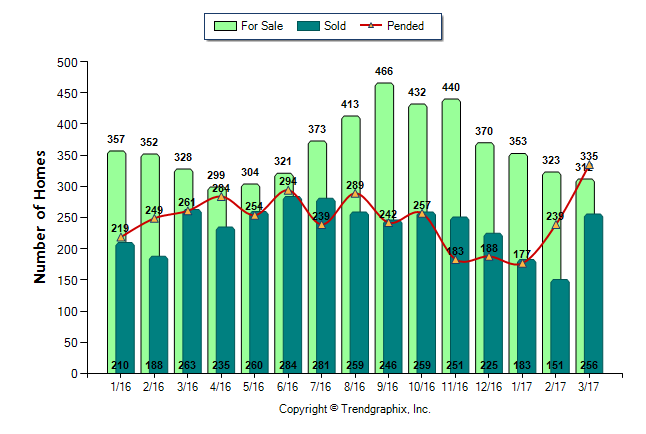 This chart below represents the number of homes for sale in Stockton above the $400,000 price point. There is currently 2.7 months of inventory at this price point. Not as bad as the homes price below $350,000, but still low considering normal real estate market levels of 3-6 months.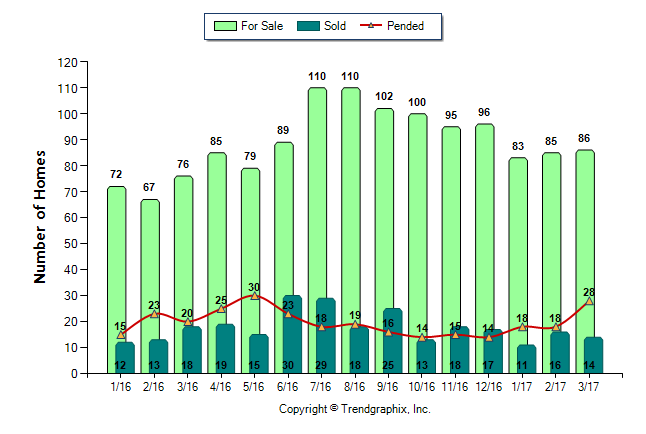 Visit our MARKET TRENDS page more information on Stockton CA real estate trends, trends in a specific zip code, city and more.