What is the average sale price for homes in Stockton CA? The Stockton CA real estate market continues its upward trend in the average list price and sale prices based on the August 2017 market trends. In the video below, Stockton realtor and broker, David McKeever, updates us with the latest market trends.
The average list price in Stockton was $397,000 while the average sold price inched up to $299,000! (See the chart below) There has been a steady upward trend since this time last year when the averages were $334,000 and $263,000.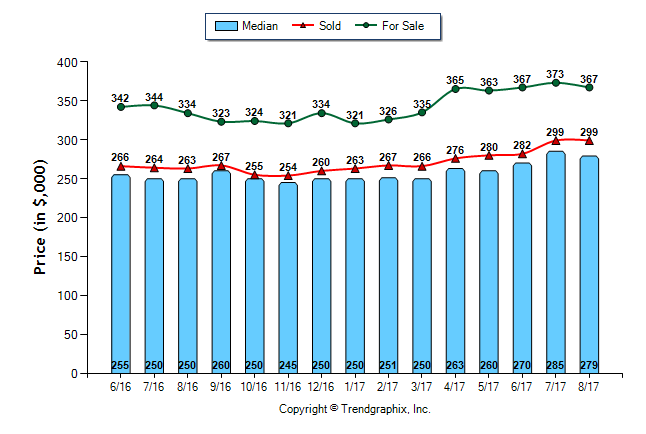 For more information on your specific neighborhood, city or zip code check out our market trends page or contact Top rated Stockton real estate agent David McKeever for a detailed report on the value of your home.